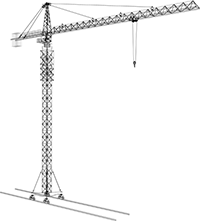 In 1993, Keith Fontana, a Marin native, started his own construction business, Keith Fontana Construction.
Today Keith Fontana Construction is known throughout Southern Marin and the Bay Area as one of the best custom home builders.
We've grown into a bigger company, capable of accomplishing more, but we've never lost sight of our main
objective — to match or surpass our customers expectations. Customer satisfaction is the result of hard work,
a friendly attitude, quality and professionalism. Customer satisfaction is what happens when you're proud of
the work you do and are always striving for better planning, better processes and in the end, better results.
We're always interested in new projects and hope you'll take a couple of minutes
to have a look at our portfolio.
Please call us at (415) 891-8270, or E-mail us if you have any questions or inquiries.
Thanks for visiting us at Keith Fontana Construction!