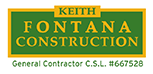 Keith Fontana Construction begins every project by setting up the right team and clearly communicating the goals and processes.
Team Build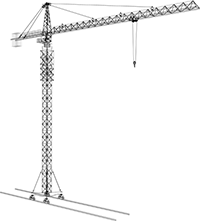 ing
When you choose Keith Fontana Construction we will assemble a team of the best sub contractors, consultants and trades persons to best suit your job. We work hand in hand with only the best people which guarantees you a great job. In fact the majority of all carpentry is done by Keith Fontana Construction trained carpenters who are the best in the business. With an experienced and skillful team in place, your job will run smooth and efficiently.
Overall Process
We provide you with preliminary budgets once conceptual drawings are finished.

Once the drawings are complete we will provide a budget based on those finalized plans. In addition, we will go over the plans with the architect, engineer and sub contractors and will provide a cost analysis which will include ideas on cutting costs through value engineering.

If any changes are made we are always happy to update our estimate to reflect cost implications.

Once the project starts we have weekly meetings with the client, architect and any other consultants that are needed to keep you up to date. All costs are tracked and will be provided in a manner that works best for you, the client.

As the project nears completion, we perform a preliminary inspection to be absolutely sure every detail has been attended to and nothing is left unfinished.

At project completion we preform another inspection with both you and other team members, including the architect or engineer, to be sure that the project has met, and hopefully exceeded, your expectations.

Contact Keith Fontana Construction for more information.