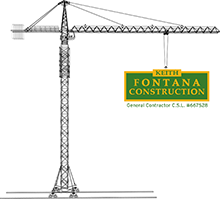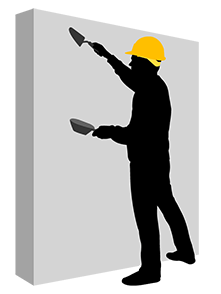 Keith Fontana Construction specializes in:
• High to mid range new construction
• Remodels of all shapes and sizes
• Commercial construction and renovation
• Out-of-the-ordinary head scratchers
• Green Construction
When you choose Keith Fontana Construction, we assemble a team of the best suited sub contractors, consultants and trades persons for your individual job. We work hand-in-hand with the best people in the trades, which guarantees you a great job. In fact, the majority of our carpenters have been trained personally by the owner, Keith Fontana himself. This relationship is unique in that it inspires dedication and effective communication amongst team members.
With over eighteen years of experience in the business, we've worked on a very wide range of projects. From the everyday home improvement, to high end large multi-million dollar commercial renovations, we've had the opportunity to work with and solve many different challenges. Taking this experience and an extensive background in building premium custom homes and buildings, Keith Fontana Construction can assist the client, architect and engineers in ways to overcome obstacles without losing the client's vision and keeping the cost within reason. To see a sample of our work, visit our portfolio section.
In addition, we bring to the table the professionalism and and personal service made possible only with a smaller company. Your questions are welcome and will receive quick and friendly attention. There will never be a question of who is on your job or who is in charge because all are jobs are overseen by Keith Fontana or one of his immediate supervisors.